Messages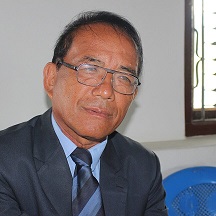 Nrip Odd
Chairperson
Respected well-wisher, guardians and dear students,

It is immensely satisfying to welcome you to AVN which has been able to produce so many outstanding achievement in academic, co-curricular and extra-curricular activities since long past. As a well-established center of academic excellence, the college offers all the students a dynamic, supportive and creative environment in which they are motivated and encouraged by the cooperative staff and competent academicians to pursue personal excellence in academic pursuits, resulting in enhanced prospects for career development.

I assure all the parents and students that the school will utilize its full effort to install theory and practical knowledge in the students in a conducing learning environment. The college delivers more than it promises which is proved by Aishwarya family not once but many times.

A warm welcome awaits you at the fertile land of AVN.